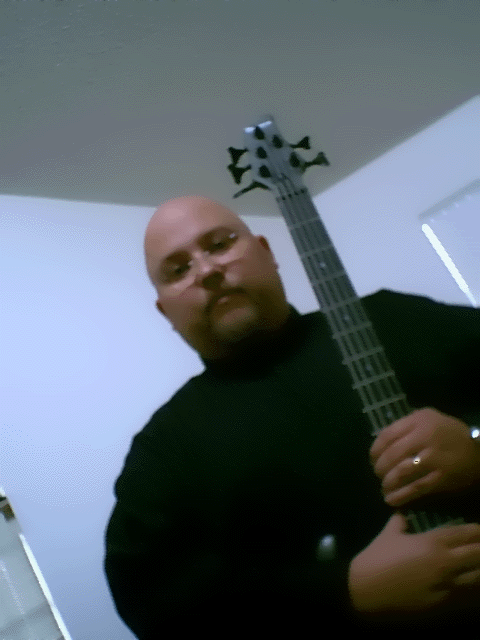 Hello...a little about myself, if you will indulge me. I am an Aries, Monkey (in Chinese astrology). I have been a Satanist and student of Magic for about fifteen years, drawing influences from all cultures. I am also a Priest in the First Church of Satan. I find elements in each of the different religious traditions fascinating, wading through what works and does not work for me, making my own magical path with what is left, with a high degree of success I must boast. I also am a legally recognized minister and am able to perform legal Satanic wedding ceremonies.

The principles behind Satanic Magic have little to do with a literal "horned guy in red pajamas", but have a lot to do with the natural balances in nature and within our very selves. I align my natural inclinations, with various Magical stimuli, and the ceremonial elements I have gleaned from various paths of study, to form a workable magical path that serves me well.

I am a musician, writer, photographer, poet, and a lover and advocate of animal rights. I am also a student of Cultural Anthropology, focusing on prehistoric America. I grew up in the magical foothills of the Sierra Nevada near Yosemite National Park, where I first became aware of my connection with Nature and the powers it held for those who shut up long enough to listen.

I am seeking to put together a dynamic group of self-reliant Satanists who wish to strengthen their energy through group alliance in the San Diego area. If this sparks intrigue, please feel free to contact me. The CEO.